Elevate™ Breakfast at RSA Conference 2022

Date: Wednesday, June 8, 2022 | 8:30-10am PST 
Location: SPUR Urban Center, 654 Mission Street, San Francisco, CA 94105-4015  
Join Mandiant and other senior executives at RSA Conference as we meet together (finally!) to share stories and lessons about navigating career progressions and leadership in the cyber security industry.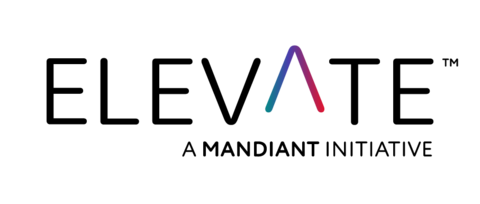 Elevate Panel and Breakfast
Enjoy networking and breakfast while hearing from a panel of leading women executives with a diverse set of industry experiences discussing how they used their varied backgrounds and career focuses to reach the highest levels of success in the security industry. The conversation will focus on key takeaways and advice attendees can use throughout their lives to elevate their careers and support women around them.
We are pleased to host guest panelists Christy Wyatt, President & CEO at Absolute Software; Karen Kaukol, Chief Marketing Officer at Entrust; Dawn Cappelli, Director, OT CERT at Dragos, Inc.; and Elena Kvochko, Chief Trust Officer at SAP. Erin Joe, the Executive Sponsor of Elevate and SVP of Strategy and Alliances at Mandiant will moderate the discussion.
Date: Wednesday, June 8, 2022 | 8:30-10am PST 
Location: SPUR Urban Center, 654 Mission Street, San Francisco, CA 94105-4015  
Register Today
Register interest now, space is limited. Confirmation emails will be sent within 3-5 business days of request date.
Erin Joe
Erin Joe is currently working for Mandiant as their Senior Vice President of Strategy and Alliances. Erin Joe was the 2nd director of the U.S. government's
Cyber Threat Intelligence Integration Center
. Joe previously reached Senior Executive Service levels over cyber operations at the
Federal Bureau of Investigation
(FBI). She served as a special agent in the FBI for nearly 25 years. 
Christy Wyatt
Christy Wyatt is President and CEO of Absolute, the leader in endpoint resilience and the only endpoint provider embedded in over 500 million devices globally. Prior to Absolute, she served as the CEO of Dtex Systems and Chairman, President, and CEO of Good Technology (now Blackberry). Christy has also held a variety of technology leadership roles at Citigroup, Motorola, Apple, Palm, and Sun Microsystems. Christy was recently recognized as CEO of the Year by Globe and Mail and Top 50 Women Leaders in SaaS in 2019.
Karen Kaukol
Karen currently serves as Chief Marketing Officer for Entrust, where she led the rebranding and repositioning of the company that led to significant growth. Prior to her time at Entrust, Karen spent many years at First Data (now Fiserv), where she served in a variety of marketing leadership positions across the company. Karen has an MBA from the University of Minnesota. She loves working in cybersecurity because of its critical importance in enabling everyday life and business…and the rapid pace of change that comes with it.
Elena Kvochko
Elena Kvochko is Chief Trust Officer at SAP. Prior to this role, she served as Senior Vice-President at Bank of America and Chief Information Officer in the Global Security Division at Barclays. She has invented over 30 patent-pending technologies in cybersecurity and privacy. Her published work appeared in Harvard Business Review, Forbes, The New York Times and was referenced in the White House cybersecurity reports. She is Adjunct Professor at Cornell Johnson School of Management.
Dawn Cappelli
Dawn Cappelli is the Director of OT CERT at the industrial cybersecurity company Dragos, helping mitigate ICS OT challenges. Cappelli retired from Rockwell Automation in February 2022 as VP and Chief Information Security Officer after 7 years as CISO and 9 years total at Rockwell Automation. Dawn is the Founder and Director of Carnegie Mellon's CERT Insider Threat Center. She co-authored the book "The CERT Guide to Insider Threats: How to Prevent, Detect, and Respond to Information Technology Crimes (Theft, Sabotage, Fraud)". Dawn was inducted into the ISSA Hall of Fame in 2021 and honored as a member of the 2021 CISOs Top 100 CISOs.
About Elevate
Although diversity in the C-suite and the boardroom is improving, there is more work to be done. Launched at the Cyber Defense Summit in October 2019, Elevate is an initiative that brings together women leaders to learn, inspire, and educate in support of a common mission: to elevate women in cyber into senior leadership and board positions globally. 
Through Elevate, Mandiant offers training, mentoring, networking and other resources to women leaders across the cyber security industry. Mandiant is committed to helping these leaders thrive, and to growing and educating the next generation of female cyber security leaders.
Have questions? Let's talk.
Mandiant experts are ready to answer your questions.