A Global Reset: Cyber Security Predictions 2021
Download your free copy of  A Global Reset: Cyber Security Predictions 2021, to learn what you can expect regarding:
How remote work will evolve and affect organizations operationally
Insights into how threat actors will take advantage of the pandemic
The growing need for intelligence-led security validation
The future state of cloud security
Nation-state activity and changing TTPs
How ransomware has pivoted from business risk to a national security risk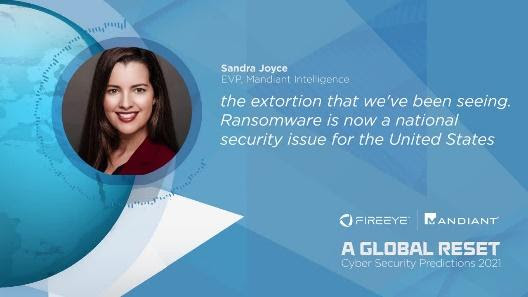 Sandra Joyce, EVP of Mandiant Intelligence, shares her thoughts on evolving ransomware tactics and nation-state activity following an election year in the United States.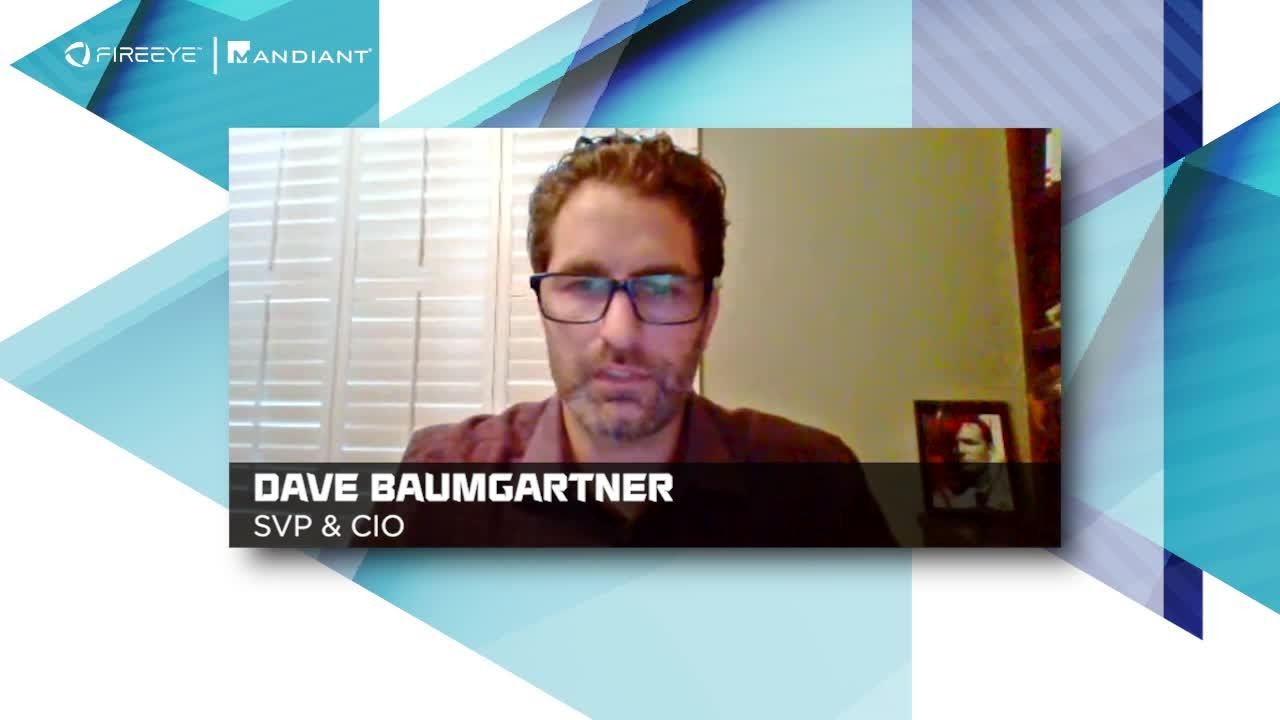 Dave Baumgartner, CIO, leads an around-the-horn discussion on 2021 with Martin Holste, CTO for Cloud, John Hultquist, Senior Director of Intelligence Analysis, and Maj. Gen. Earl Matthews, VP of Strategy.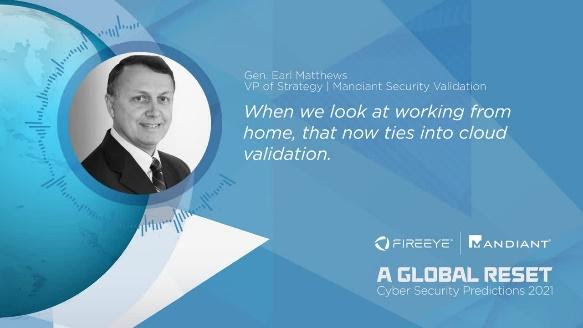 Maj. Gen. Earl Matthews, VP of Strategy, discusses the pandemic and remote work, priorities for spending, and how validation will improve security effectiveness.
FireEye Chat – Episode 8 | Front and Center on Security Predictions: A Year in Review
Join our FireEye Chat expert to expert discussion for a look back on the predictions from last year's Security Predictions report to see how we fared. We'll also highlight other major cyber security occurrences of this year that has altered the course of direction for the industry as we move into 2021.
Security Predictions 2020
Download your complimentary copy of "The Road Ahead: Cyber Security in 2020," to learn where cyber security is headed.
Security Predictions 2019
For this year's security predictions report we tapped into FireEye's deep well of leadership and expertise to pull together a wide range of thoughts about what's to come in 2019 and beyond.