Blog
Announcing Mandiant Executive Cybersecurity Services
Kerry Matre
1 min read
Mandiant has worked with large enterprises for nearly two decades, providing guidance to executive audiences to help them better balance cyber risk and rapid business transformation.
Today, we are announcing the general availability of Mandiant Executive Cybersecurity Services, which brings together our tailored executive-level engagement offerings, and also provides general awareness to CxOs and senior leaders on the impacts of cyber threats to their business to inform risk-based decision making. Our experts not only help executives respond to crisis events in lockstep with our technical response, but also help proactively improve their cybersecurity programs.
Every organization faces unique challenges, so our services are customized to achieve specific goals. Examples of goals we have helped our clients meet include: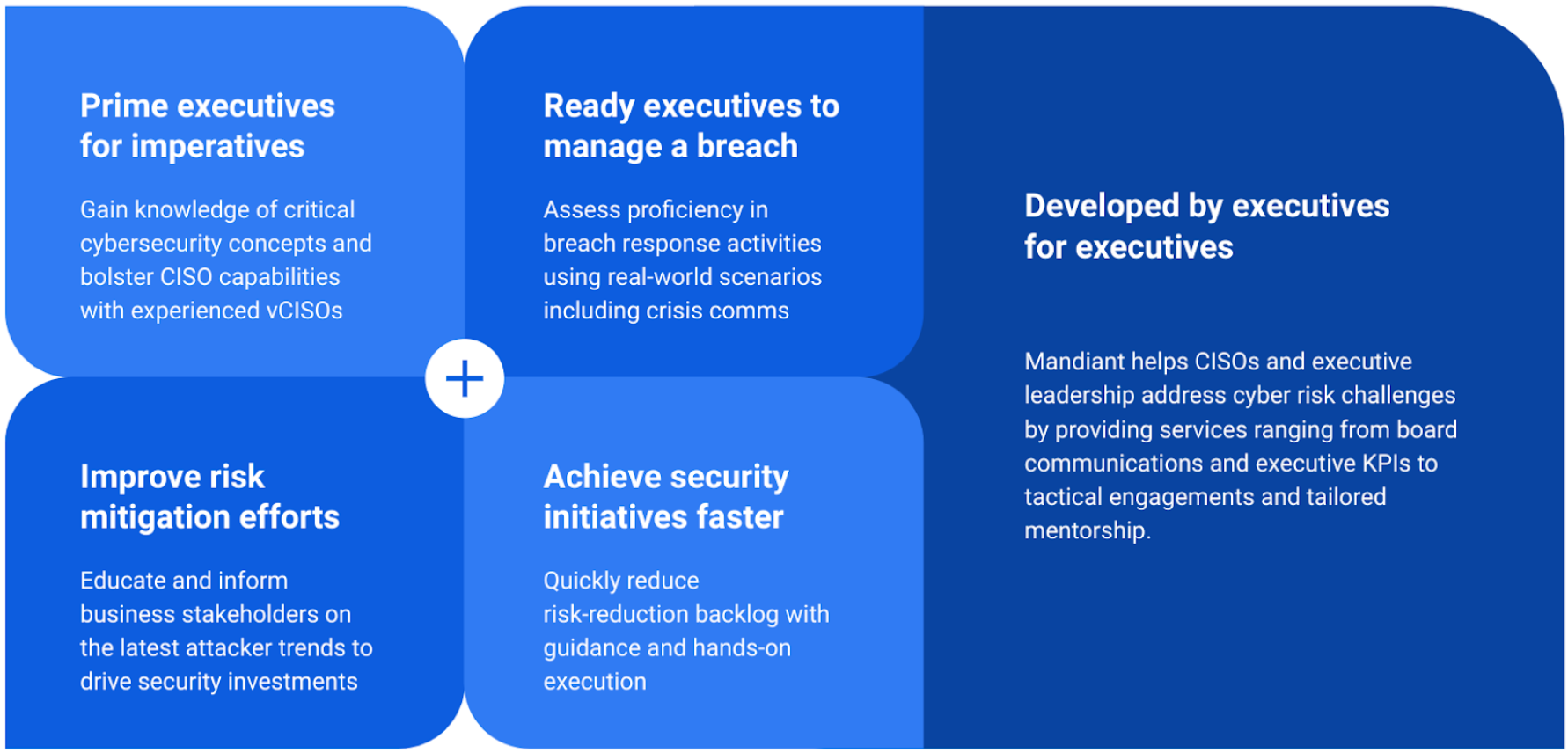 The Mandiant Executive Cybersecurity Services offering provides frontline expertise, tailored mentorship, and hands-on guidance for CISOs and senior leaders to achieve their risk-reduction goals, communicate with non-security executives and board members, and prepare for cybersecurity incidents.
Head over to our Executive Cybersecurity Services page for more information.