Blog
mWISE: An Evolution of Mandiant Cyber Defense Summit
Sandra Toms
3 min read
|
Last updated: Aug 09, 2023
I started working in cyber security over 20 years ago—I was part of RSA Security, and was responsible for outbound marketing for the Americas, as well as a little-known event at the time called RSA Conference (RSAC). After my first year, I expanded the focus and helped to grow the event globally, reaching a peak of 50,000 attendees.
Before joining Mandiant, I saw the company as unique and mission-focused—aspiring to make the world safer from threats. In particular, the industry really took notice of nefarious nation-state activities with the deep research Mandiant published in 2013 on APT1 and the activities of China's 2nd Bureau of the People Liberation Army. The research gave the industry a better understanding of operations, motives, and scale of malicious activities. Since that seminal report was published, Mandiant has set itself apart by being a source of knowledge for global cyber security attacks and mitigation and funneling that knowledge into its multi-vendor XDR platform, Mandiant Advantage.
A big inflection point for the company, and another reason that led me to my current role, was the leadership displayed by CEO Kevin Mandia and team in the handling of the SolarWinds breach. That level of transparency foreshadowed the re-emergence of Mandiant as a standalone company and its commitment to sharing knowledge to better the community. This formed the kernel for our new venture: mWISE.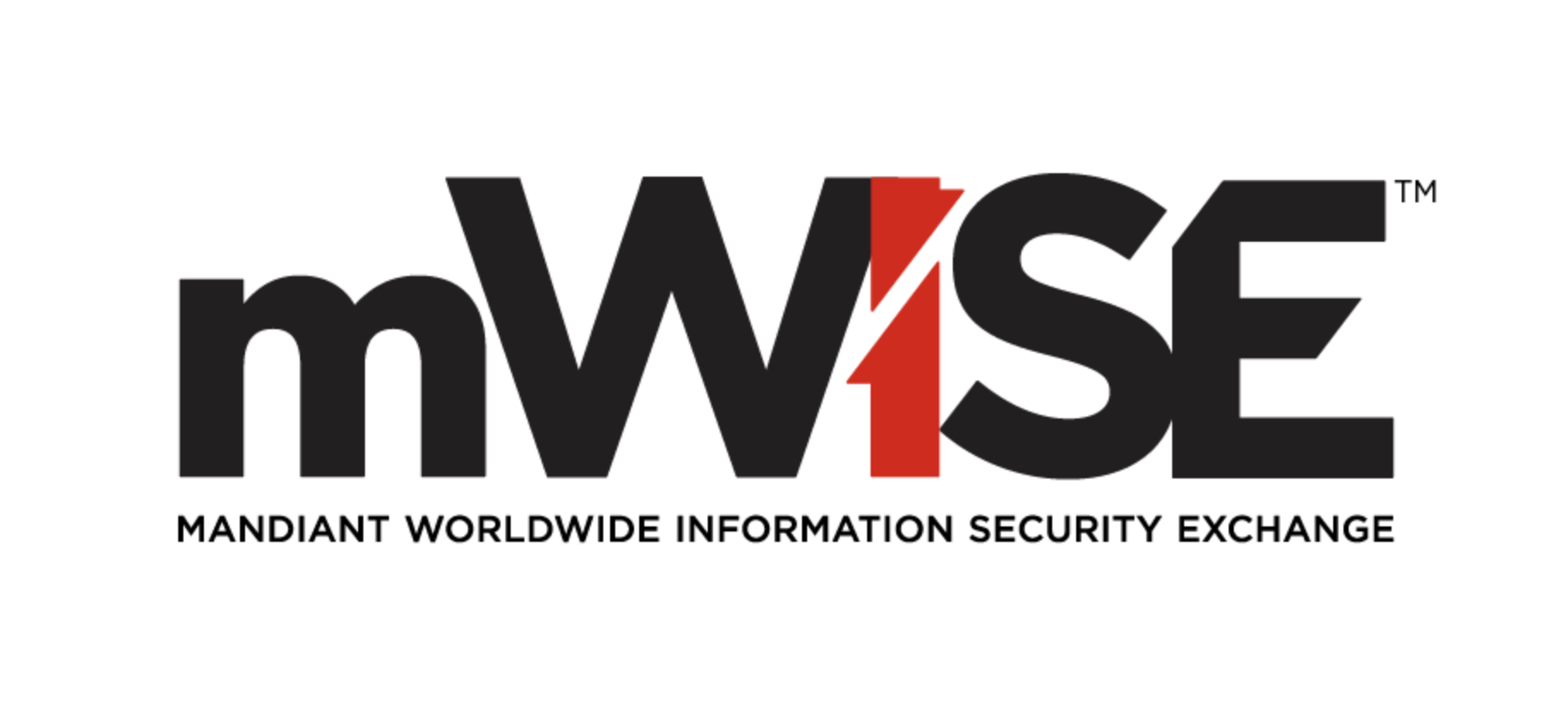 The fight against malicious cyber activity cannot be won alone or by one company. That is why we have decided to evolve the successful Mandiant Cyber Defense Summit and launch Mandiant Worldwide Information Security Exchange (mWISETM)—a global platform of event programming unbound by vendor influence. We will fill the stage and hand microphones to voices not because of their sponsorship level but because what they have to say will have the most impact on the community at large.
mWISE will initially feature two signature events: mWISE CISO Summit and mWISE Conference. mWISE CISO Summit will be an invitation-only gathering of senior CISOs across industries to discuss the most pressing threats, both current and emerging.
mWISE Conference will be open to a broader community of cyber security professionals. Conference themes will be driven by the community and content will be developed by an independent committee of experts and be relevant for all industries.
Our mWISE 2022 Conference will take place October 18-20, 2022, in Washington, D.C. (call for presentations is now open through April 29, 2022!). The event will be vendor-agnostic and not just for Mandiant customers and partners. It will be different from our past user events in important ways—in particular, the content will not be sales related, rather it will be centered on cyber security issues and insights, as well as skills-based learnings. We are planning for an in-person event with an online component. We will adapt our format, as needed, but we believe people are ready and eager for face-to-face discussions and in-person connections.  
Mandiant's brand is unique in that it is viewed as vendor-agnostic. We collaborate with customers, SI/channel partners and the broader technology/security vendor market. We have spent the last 18 years sharing our frontline knowledge and providing insights with the community, and the new mWISE event series is a natural extension of our mission: to make every organization secure from cyber threats.
Head over to our mWISE page now to learn more and submit to speak.