Mandiant
Mandiant is on a mission to make every organization secure from cyber threats and confident in their readiness. We deliver dynamic cyber defense solutions powered by industry-leading expertise, intelligence and innovative technology.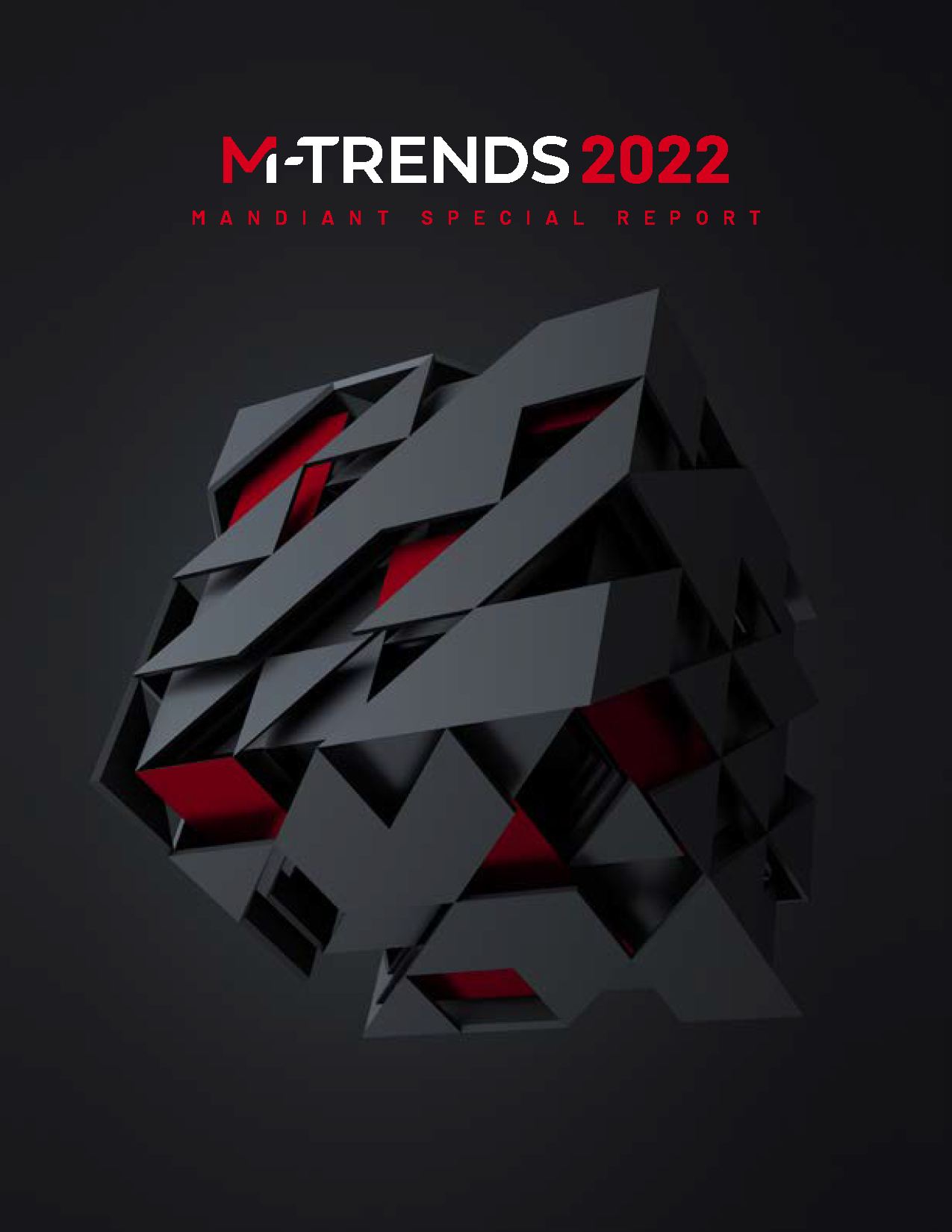 NEW
M-Trends 2022
Insights into Today's Top Cyber Trends and Attacks
Mandiant's annual report provides an inside look at the evolving cyber threat landscape. Explore threat intelligence analysis of:
Global incident response investigations
High-impact attacks
Remediations 
Mandiant Products and Solutions
Advantage Platform
Detect and respond to the threats that matter while continuously validating the effectiveness of your security.

Managed Defense
Amplify your team with fully managed detection and response delivered by frontline experts, backed with premium threat intelligence.

Consulting Services
Leverage our incident response assessment, transformation and training services with hands-on tactical support.
Eric Adams
Mandiant Automated Defense is a game changer. It doesn't just deliver alerts. It delivers high-fidelity alerts—and it is continually learning.
Special Briefing
Ukraine Crisis Resource Center
The crisis in Ukraine has already proven to be a catalyst for additional aggressive cyber activity that will likely increase as the situation deteriorates.
Mandiant believes the escalating crisis in  Ukraine has increased the cyber threat to our customers and community. Mandiant has created a task force and initiated a Global Event to track this situation and provide updated insights and guidance to our customers. 
Have questions? Let's talk.
Mandiant experts are ready to answer your questions.