Press Release
Mandiant Launches mWISE, Uniting the Global Security Community in the Fight Against Cyber Threats
4 min read
Vendor-neutral mWISE Conference now accepting call for presentations; inaugural event to take place October 18-20, 2022, in Washington, D.C.
Reston, Va., March 24, 2022 – Mandiant, Inc. (NASDAQ: MNDT) today announced the launch of Mandiant® Worldwide Information Security Exchange or mWISE™. A dynamic, vendor-neutral cyber security event programming series, mWISE brings together practitioners, leaders and visionaries from around the world to discuss best practices, identify new and emerging trends, and convert knowledge into collective action to reduce cyber threats.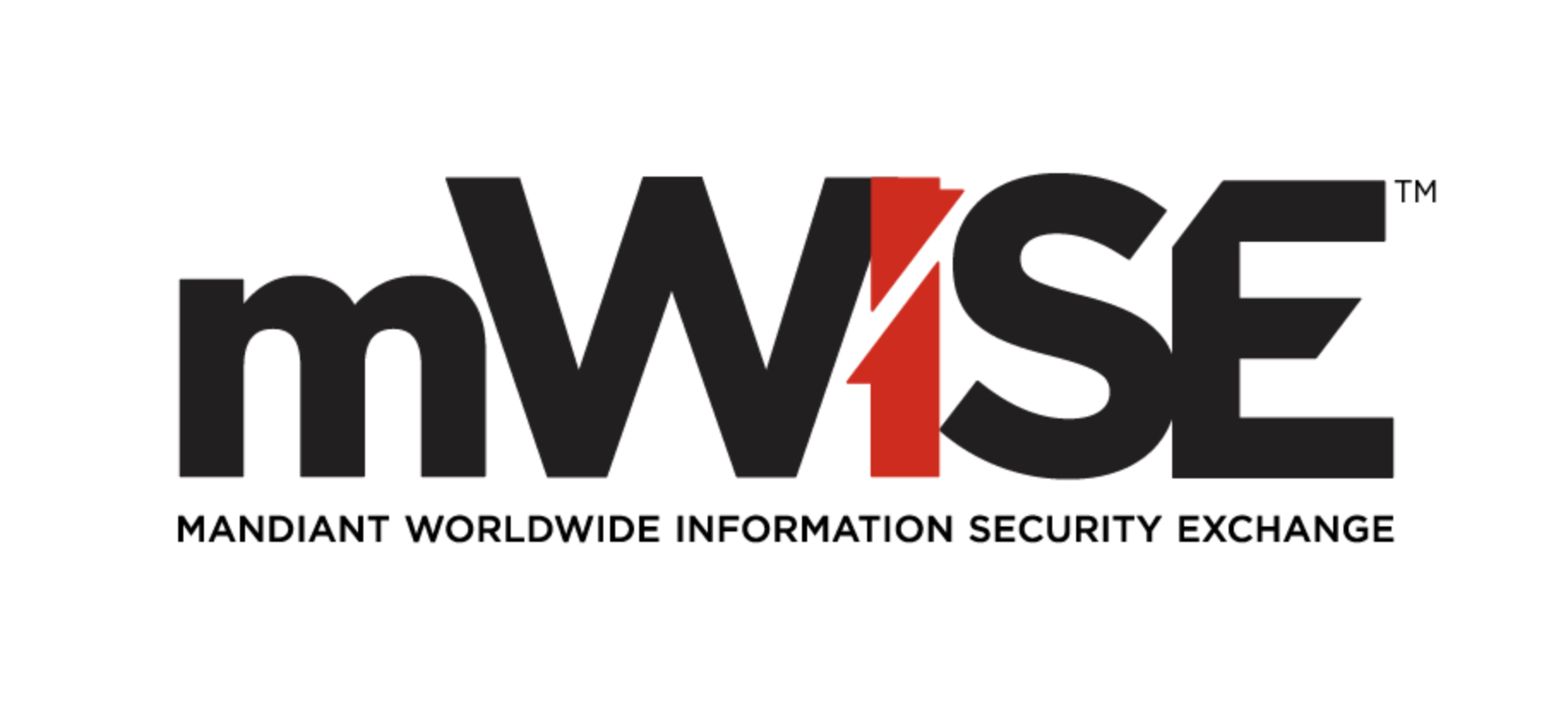 The fight against malicious cyber activity cannot be won alone––by one company or one individual. This is why Mandiant has evolved its successful Cyber Defense Summit to launch mWISE. Unbound by vendor influence, the new event programming series seeks to become the platform where the global cyber security community comes together to share knowledge and drive effective change.  
"Mandiant is on a mission to make every organization secure from cyber threats and confident in their readiness," said Kevin Mandia, Chief Executive Officer at Mandiant. "The launch of mWISE is another way we want to unite the security community to collectively defend the cyber domain. By assembling leaders on the front lines, we can all leverage lessons learned from our shared experiences." 
mWISE Event Programming Series
mWISE will initially feature two signature annual events: mWISE CISO Summit and mWISE Conference. An invitation-only event, the mWISE CISO Summit will kick off this August and bring together CISOs to discuss the most pressing threats, both current and on the horizon.
The mWISE Conference will be open to the broader cyber security community, from those on the frontlines to the C-suite. Conference themes will be driven by the community and content will be developed by an independent committee of experts and be relevant for all industries.
The 2022 Conference will take place October 18-20 in Washington, D.C., along with a virtual option. Featured track topics and focuses include:
Intelligence collection and analysis: Focus on the current state of play in cyber threat intelligence; recent advancements in tools, technologies, and methodologies to track cyber adversary groups; and ways to effectively communicate analytic findings to minimize cyber risk exposure. Additional areas covered in this track include research and analysis processes; combatting analytic cognitive biases; the evolution of enrichment data sources; cyber adversary tradecraft; and developing key skills to succeed within the cyber threat intelligence discipline.     

Security engineering: Focus on building and maintaining security posture by incorporating security controls into systems to prevent misuse and malicious behavior and maintain security policies. 

Security operations: Focus on critical areas related to security issues on an organizational and technical level, centered on people, processes and technology for managing and enhancing an organization's security posture and preventing, detecting, analyzing and responding to cybersecurity incidents. 

Cyber threats and exploits: Focus on attacks and exploits aimed at damaging or disrupting computer networks or systems through unauthorized access, destruction, disclosure, modification of information, and/or denial of service. 

Software development security: Focus on the software development process and protecting software against malicious attacks and other risks so that the software continues to function correctly.

Third-party cyber risk management: Focus on the ongoing process of discovering, correcting, and preventing security problems, and implanting plans to address future risks. 
"The fight against cyber threats can only be won through industry collaboration," said Arthur W. Coviello Jr., Partner, SYN Ventures. "Events free of vendor influence like the mWISE Conference offer a gathering place for the entire security community to amplify ideas and work together to bolster solutions." 
Call for Presentations Now Open 
mWISE Conference 2022 call for presentations is now open and closes on April 29, 2022. To learn more, including submitting to speak at mWISE 2022, visit www.mandiant.com/mWISECFP.
Additional information on today's announcement, the vision for mWISE, and its differentiators can be found in the following blog post from Mandiant Senior Vice President, Sandra Toms: https://www.mandiant.com/resources/mwise-cds-evolution.  
About Mandiant, Inc.
Since 2004, Mandiant has been a trusted partner to security-conscious organizations. Effective security is based on the right combination of expertise, intelligence, and adaptive technology, and the Mandiant Advantage SaaS platform scales decades of frontline experience and industry-leading threat intelligence to deliver a range of dynamic cyber defense solutions. Mandiant's approach helps organizations develop more effective and efficient cyber security programs and instills confidence in their readiness to defend against and respond to cyber threats. 
Join the conversation. Follow us on Twitter, LinkedIn, Facebook, and YouTube.  
© 2022 Mandiant, Inc. All rights reserved. Mandiant and mWISE are registered trademarks or trademarks of Mandiant, Inc. in the United States and other countries. All other brands, products, or service names are or may be trademarks or service marks of their respective owners. 
Contacts  
Media
Media.Relations@Mandiant.com   
Investors
Investor.Relations@Mandiant.com