M-TRENDS 2022 Insights into Today's Top Cyber Security Trends and Attacks

In this 13th edition, M-Trends provides an inside ​look at the evolving cyber threat landscape ​directly from global incident response ​ investigations and threat intelligence ​analysis of high-impact attacks and remediations around the globe.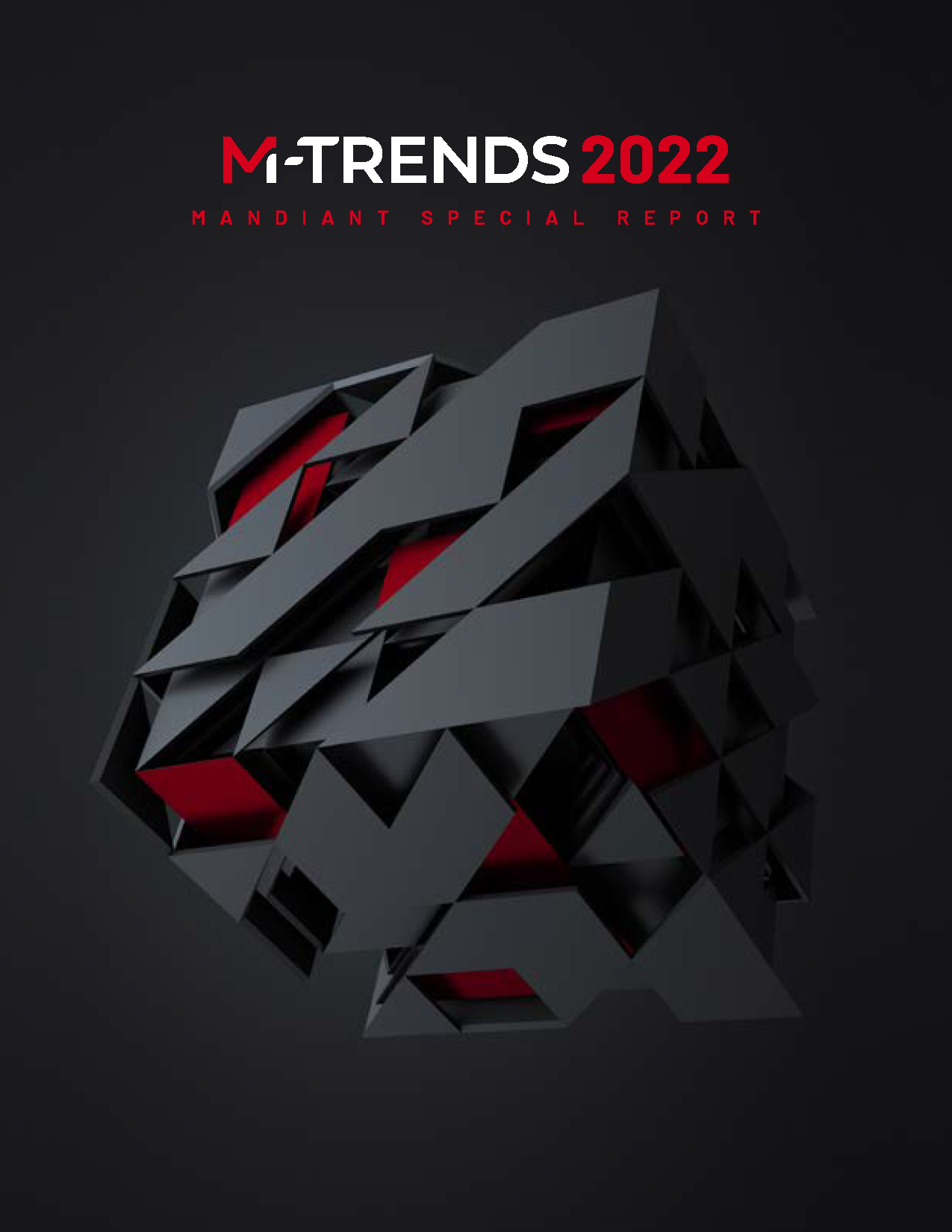 Download your copy of the M-Trends 2022 Report today for a look into:​
Latest frontline incident response metrics​​

Newly graduated threat groups​​

Ransomware readiness insights​​

Rising network vulnerabilities​​

Actionable security best practices​​

And much more…​
M-Trends 2022 Virtual Summit
Mandiant experts share trending data and insights from this year's M-Trends report, such as
Today's Top Cyber Trends and Attacks: By the Numbers
The Evolution of China's Approach to Cyber Operations
Ransomware: New Attacker TTPs and Recovery Strategies for Security Teams
Hidden Active Directory Misconfigurations: Red Team Style
M-Trends at work: Making it all count
M-Trends 2022: Infographic
Today's cyber security trends revealed through Mandiant incident response investigations and threat intelligence findings from October 1, 2020 to December 31, 2021.
M-Trends Executive Summary
Read the report summary to understand the latest trends of ​today's cyber threat landscape and realize their importance to your organization's overall security.
Take the Tour
M-Trends outlines critical details on trending attacker behaviors that help security teams with improved strategy, planning and investment.
Previous M-Trends Reports
M-Trends 2021
The 12th edition of M-Trends outlines critical details on trending attacker behaviors to help security teams with strategy, planning and investment.
M-Trends 2020
Insights based on frontline investigations of the most interesting and impactful cyber attacks.
M-Trends 2019
M-Trends reports on high-interest, significant cyber attacks across multiple industries and regions.
Have questions? Let's talk.
Mandiant experts are ready to answer your questions.