Get Your Copy of M-Trends 2023 Today
The highly anticipated annual report is here. In this 14th edition, M-Trends provides an inside look at the evolving cyber threat landscape drawn from Mandiant incident response investigations and threat intelligence analysis of high-impact attacks and remediations around the globe across the last year.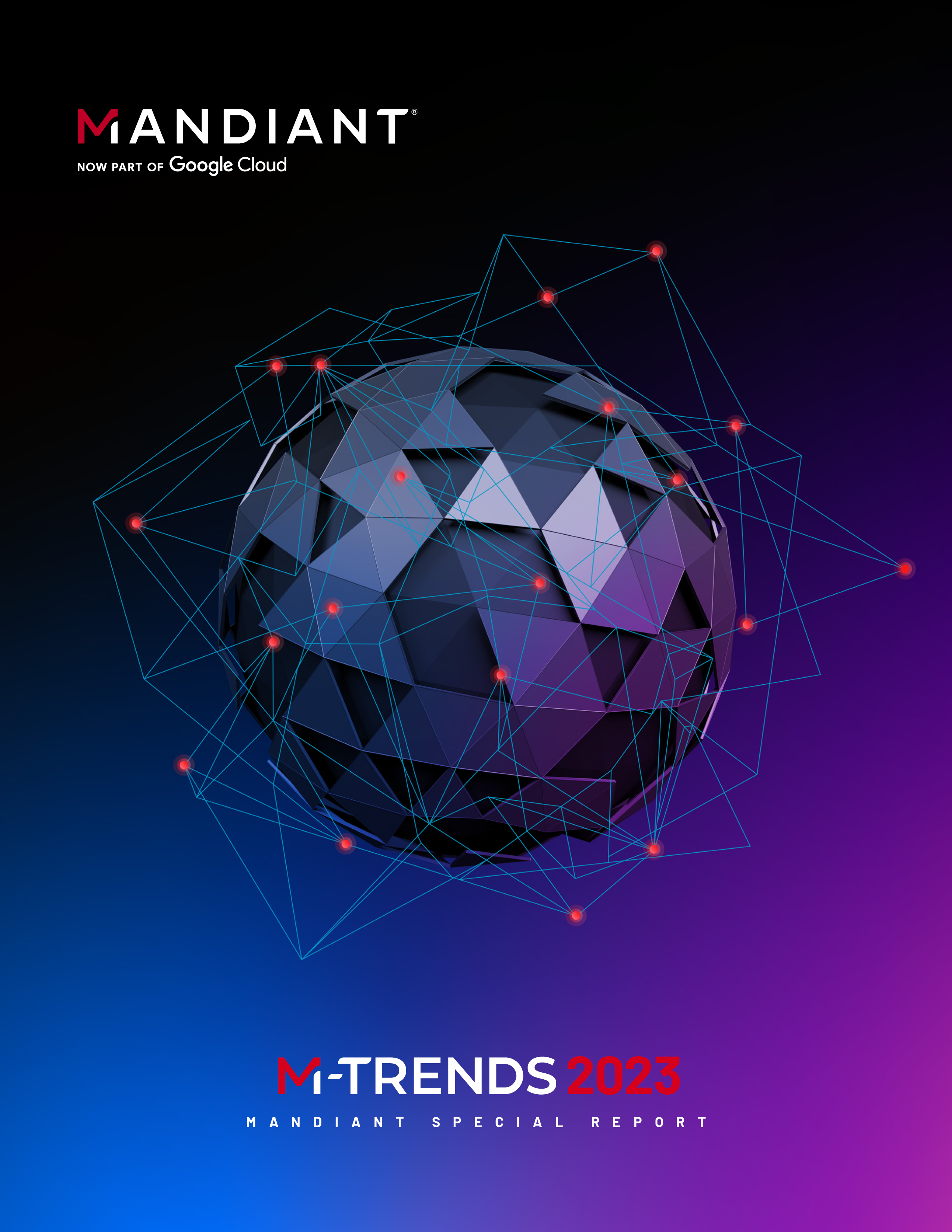 Get informed on these topics and so much more:
Latest Incident Response Metrics
Evolving Threat Groups
Cyber Operations During Wartime
New Red Team Findings
Growing Network Vulnerabilities
Actionable Security Best Practices
Download Now
Hear More From the Experts Themselves
M-Trends 2023 Webinars
Join Mandiant experts for a deeper dive into M-Trends 2023 frontline insights, along with best practice learnings you can apply directly to your security program.
By the Numbers of Today's Top Cyber Developments and Attacks: M-Trends 2023

Presented by: Kirstie Failey, Senior Threat Analyst, Mandiant, and Jake Nicastro, Principal Threat Analyst, Mandiant
Cyber Attacks During War and Peace: How the Threat Landscape Was Altered in 2022

Presented by: Andrew Kopcienski, Principal Intelligence Analyst, Mandiant
M-Trends 2023 Infographic
View an executive "By the Numbers" overview of the key insights and standout metrics from this year's M-Trends 2023 report.
M-Trends 2023 Executive Summary
Read the report summary to stay on top of the latest trends across today's cyber threat landscape and realize how this activity can affect your organization's overall security.
M-Trends 2023 Podcast
Join host Luke McNamara as he breaks down the findings from this year's M-Trends 2023 report with Mandiant experts Kirstie Failey and Jake Nicastro.
Previous M-Trends Reports
M-Trends 2022
The 13th edition of M-Trends reveals while significant progress has been made in threat detection and response, Mandiant continues to see new threat groups and malware families emerge.
M-Trends 2021
The 12th edition of M-Trends outlines critical details on trending attacker behaviors to help security teams with strategy, planning and investment.
M-Trends 2020
Insights based on frontline investigations of the most interesting and impactful cyber attacks.
M-Trends 2019
M-Trends reports on high-interest, significant cyber attacks across multiple industries and regions.
Have questions? Let's talk.
Mandiant experts are ready to answer your questions.