MANDIANT ADVANTAGE XDR PLATFORM: THE POWER OF MANDIANT IN A SINGLE PLATFORM
Mandiant Advantage is a multi-vendor XDR platform that delivers Mandiant's transformative expertise and frontline intelligence to security teams of all sizes.
Mandiant Advantage
Automation of Mandiant expertise as a virtual extension of your team
Effective security is not based on the security controls deployed, but the expertise and intelligence behind them. Mandiant takes an intelligence-led, multi-vendor approach to XDR, enhancing existing security controls and enabling the SOC to improve efficiency and efficacy in finding malicious security incidents quickly and at scale.  The Mandiant Advantage platform gives security teams an early knowledge advantage via the Mandiant Intel Grid, which provides platform modules with current and relevant threat data and analysis expertise.  Armed with continuous security validation, detection and response, organizations are more secure from cyber threats and confident in their readiness.
Super-charge your existing security investments

Enhance your security capabilities through automation of Mandiant expertise as a virtual extension of your team - no matter which security controls you have deployed.
Enhance your visibility and prioritization

See the threats Mandiant sees targeting you and your peers and continuously monitor your attack surface and internal controls to drive prioritization and focus. 
Gain advantage quickly and scale efficiently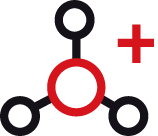 SaaS-based approach deploys in hours, scales with your environment and delivers consistent expert analysis without the need for extensive and costly manual efforts.   
Flexible Delivery

The Mandiant Advantage Platform is delivered as technology, with supporting expertise or a fully managed engagement based on your requirements.
Automated Defense
Power your SOC's capabilities with automation that gives you Mandiant expertise as a virtual extension of your team.  Mandiant Automated Defense embeds Mandiant know-how into its software, enabling security teams to diagnose situations faster, more accurately and with less waste due to benign indicators or false positive alerts.  
Threat Intelligence
Empower your team with unparalleled frontline cyber threat intelligence to understand and proactively protect against the latest, most relevant threats facing your organization. Access breach intelligence before it is made publicly available to stay ahead of attackers.
Security Validation
Validate and continuously measure the effectiveness of your cyber security controls. Identify and implement opportunities for improvement, rationalize your security investment and remove duplicate or outdated security tools.
Attack Surface Management
See your organization through the eyes of the attacker. Continuously discover and monitor your attack surface. 
Travis Abrams
Mandiant Advantage helps customers focus on the threats that matter by providing the latest, most relevant threat intelligence and making it actionable.
Have Questions? Contact Us.
Mandiant experts are ready to answer your questions.