ADVANTAGE PLATFORM
Mandiant Advantage Platform
Create custom dashboards to view and filter the information and trends relevant to you. Respond to threats faster by ensuring that your team can quickly see relevant statuses and issues from your Mandiant products.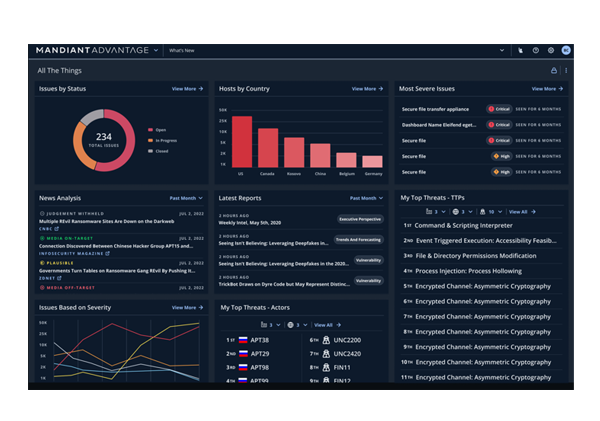 "Mandiant Advantage helps customers focus on the threats that matter by providing the latest, most relevant threat intelligence and making it actionable."
Have Questions? Contact Us.
Mandiant experts are ready to answer your questions.