Global Perspectives on Threat Intelligence Report
In a new report, Mandiant analyzed survey findings from 1,350 global business and IT leaders on how they are managing a rapidly evolving threat landscape.
Learn how cyber security decision-makers are navigating the global threat landscape in areas such as:
Value and application of threat intelligence
Communication of critical information across the organization
Decision-making in the midst of an attack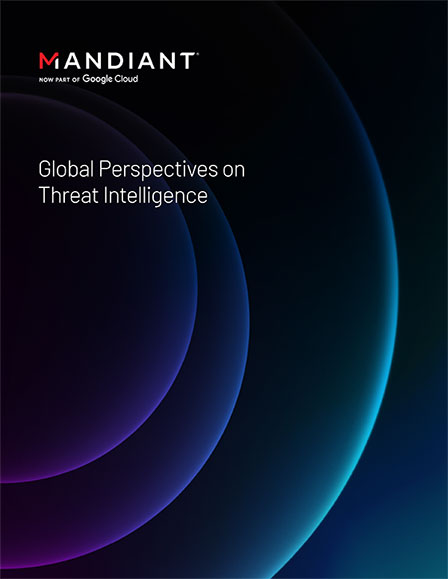 Security teams value threat intelligence but struggle to apply it effectively.
96%
of respondents are satisfied with the quality of their threat intelligence.
47%
of respondents cited applying threat intelligence as their greatest challenge.
67%
of respondents believe senior leadership underestimates the cyber threats to their organization.
Security teams do not spend enough time identifying and acting on threats.
Agree their organization could focus more time and energy on critical cyber security trends.
Are concerned their organization might miss threats/incidents due to alert and data fatigue.
Many organizations have visibility gaps when making important security decisions.
96%
of security decision makers believe it is important to understand cyber threat actors targeting their organization.
79%
of respondents say they make decisions without adversary insights.
35%
of respondents say their organization has a comprehensive understanding of threat groups and TTPs.
WEBINAR
Global Perspectives on Threat Intelligence: Best Practices to Improve Cyber Defense
Join Greg Kapourellos and a panel of Mandiant experts to explore findings from the new Global Perspectives on Threat Intelligence report and understand key actions to solidify your cyber readiness.
In this session, you will learn how to:
Improve visibility and understanding of unique threats targeting your organization
Help security teams prioritize and prepare
Apply threat intelligence effectively throughout your organization
Who is Targeting You?
Mandiant Advantage Threat Intelligence is a SaaS-based solution providing up-to-the-minute, relevant cyber threat intelligence so you can set your defenses based on who's likely to attack and what tools they will use.