Report
Mandiant Cyber Security Forecast 2023
2 min read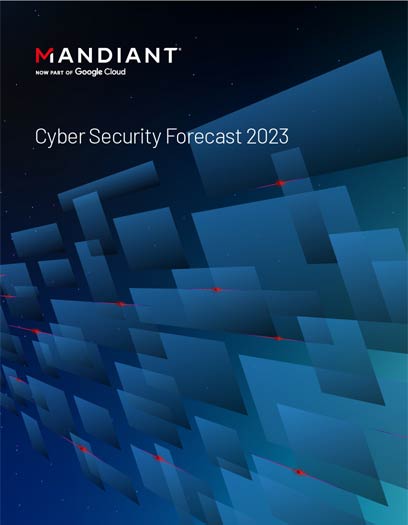 In the process of reviewing past performance and evidence, Mandiant also constantly looks forward, assessing expectations against real-world events. We gather our observations in the Cyber Security Forecast report (formerly Cyber Security Predictions).
The document has a new name, but readers can continue to expect insightful cyber security commentary about the coming year.
With 20 distinct observations, the Forecast covers topics such as:
More attacks by actors not associated with nation states or organized groups, and that are motivated more by bragging rights than actual financial gain.
More extortion attacks, and the possibility that Europe will overtake the United States as most targeted by ransomware.
Destructive attacks, information operations and other cyber aggression from The Big Four: Russia, China, Iran and North Korea.
Inform your cyber security strategy for 2023. Download your copy of the Mandiant Cyber Security Forecast 2023.