PRESS RELEASE
Mandiant Named a 2021 Tech Innovator by CRN
4 min read
Automated Defense, part of the Mandiant Advantage Platform, sets new standard in managed security operations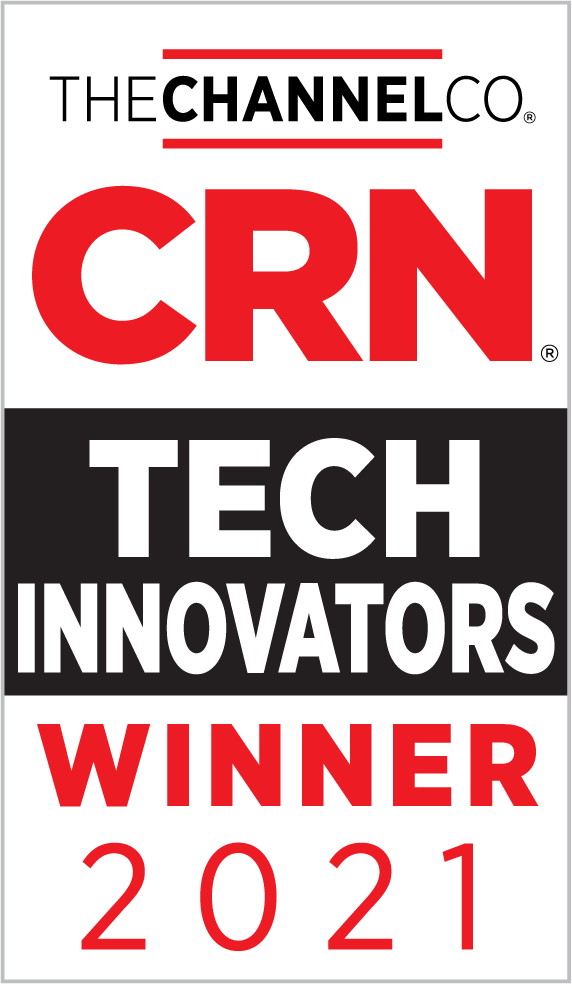 MILPITAS, Calif., Nov. 9, 2021 – Mandiant, Inc. (NASDAQ: MNDT), the leader in dynamic cyber defense and response, today announced it was named the winner of a 2021 Tech Innovator by CRN®, a brand of The Channel Company. The prestigious channel awards program recognizes Mandiant® Automated Defense as a groundbreaking product in the "security management" category. 
CRN's annual award program showcases innovative vendors in the IT channel across 47 different technology categories, in key areas ranging from cloud to storage to networking to security. To determine the winners, a panel of CRN editors reviewed hundreds of vendor products using multiple criteria, including key capabilities, uniqueness, technological ingenuity and ability to address customer and partner needs. 
Mandiant Automated Defense is one of four modules within the Mandiant Advantage platform. Using data science and machine learning informed by Mandiant's threat intelligence and expertise, Mandiant Automated Defense triages, investigates and prioritizes security alerts from an organization's diverse security stack. As a result, customers benefit from machine speed, scale and consistency, including the automatic suppression of false positives and escalation of malicious and actionable cases. For example, in October 2021, Mandiant Automated Defense reduced more than 54 billion customer alerts down to less than 2,300 prioritized investigations.
Paired with multi-vendor support, Mandiant Automated Defense enables partners to accelerate growth and generate opportunities in new market segments and with their current customer base, regardless of their existing technology stack. Further, MSSPs can use Mandiant Automated Defense's powerful multi-tenant mode to provide security monitoring for each of their clients.
"One of the most pressing problems faced by cyber security analysts is 'alert fatigue.' Mandiant Automated Defense helps us solve that problem by finding the real incidents in the noise. We've seen how endpoint and network technologies embrace AI and machine learning. Mandiant Automated Defense leverages similar functionality to monitor large volumes of events and separate real threats from false positives." – Travis Abrams, Founder & Principal, CyberPeak.
"CRN's annual Tech Innovator Awards acknowledge technology vendors that display their ongoing commitment to empowering and enabling end users, while also promoting continuous business growth for solution providers, with cutting-edge, purpose-built products and services," said Blaine Raddon, CEO of The Channel Company. "I'd like to personally congratulate each and every one of this year's CRN Tech Innovator Award winners. We are proud to recognize these best-in-class vendors that are driving transformation and innovation in the IT space." 
"Channel and managed service providers are struggling to find talented security analysts to handle the high volume of alerts and events. Mandiant Automated Defense delivers massive scale to already stretched security practitioners," said Dee Dee Acquista, Vice President, Americas Channel Sales, Mandiant. "As part of our controls-agnostic suite of modules on the Mandiant Advantage platform, Automated Defense helps organizations understand their external and internal risks, while enabling the channel to deliver accurate and relevant outcomes." 
Learn more about Mandiant Advantage and its five modules including Automated Defense, Threat Intelligence, Security Validation, Attack Surface Management and Managed Defense here: mandiant.com/advantage. Modules can be used individually or together providing security operations centers (SOCs) and MSSPs with the flexibility to address specific issues as necessary.
The Tech Innovator Awards will be featured in the December issue of CRN and can be viewed online at crn.com/techinnovators. 
About The Channel Company  
The Channel Company enables breakthrough IT channel performance with our dominant media, engaging events, expert consulting and education, and innovative marketing services and platforms. As the channel catalyst, we connect and empower technology suppliers, solution providers, and end users. Backed by more than 30 years of unequalled channel experience, we draw from our deep knowledge to envision innovative new solutions for ever-evolving challenges in the technology marketplace. thechannelcompany.com  
Follow The Channel Company: Twitter, LinkedIn, and Facebook  
CRN is a registered trademark of The Channel Company, LLC. 
About Mandiant, Inc.  
Since 2004, Mandiant has been a trusted partner to security-conscious organizations. Effective security is based on the right combination of expertise, intelligence, and adaptive technology, and the Mandiant Advantage SaaS platform scales decades of frontline experience and industry-leading threat intelligence to deliver a range of dynamic cyber defense solutions. Mandiant's approach helps organizations develop more effective and efficient cyber security programs and instills confidence in their readiness to defend against and respond to cyber threats. 
© 2021 Mandiant, Inc. All rights reserved. Mandiant is a registered trademark of Mandiant, Inc. in the United States and other countries. All other brands, products, or service names are or may be trademarks or service marks of their respective owners.  
Contacts
Mandiant
Media
Media.Relations@Mandiant.com   
Investors
Investor.Relations@Mandiant.com 
The Channel Company
Jennifer Hogan
jhogan@thechannelcompany.com