Strategic Technology Partner
Microsoft
Microsoft and Mandiant have partnered to empower every organization to achieve more and be equipped to defend against cyber risk. Together we deliver effective security solutions that combat cyber-attacks to keep businesses operating with confidence. By bringing Mandiant intelligence and expertise together with Microsoft security solutions, joint customers gain unprecedented security capabilities to:
Maximize effectiveness of their Microsoft security technology investments 
Take swift, decisive action based on knowledge of threats that matter 
Get back to business with the help of Mandiant experts
Microsoft and Mandiant
Integrated Solutions to Defend Against a World of Increasing Threats
Mandiant enables organizations to supercharge their Microsoft security investment with the
Mandiant Advantage SaaS platform and managed services. Customers can enhance their
existing security controls to find malicious activity quickly and at scale. Mandiant arms customers
with early knowledge of emerging threats and experts needed to defend against them.  
As a member of Microsoft Intelligent Security Association, Mandiant enables organizations to
outmaneuver increasingly sophisticated attackers with unmatched intelligence and expertise.
The Microsoft and Mandiant partnership appeals to security leaders focused on optimizing
security efficacy, cost optimization and value.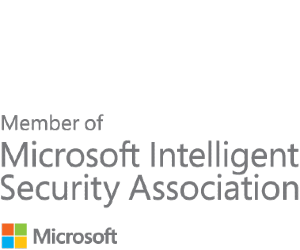 Amplify Your Microsoft Investment
Mandiant Managed Defense for Microsoft Defender for Endpoint
Mandiant Managed Defense for Microsoft Defender for Endpoint detects incidents faster with swift and effective response. Mandiant's early knowledge advantage of critical attacker tactics, techniques, and procedures (TTPs) and headline breach activity enable Managed Defense experts to draw more value out of Microsoft Defender for Endpoint and proactively hunt for adversary activity early — reducing attacker dwell time and preventing impact.
Mandiant Security Assessment for Microsoft 365
The Mandiant Security Assessment for Microsoft 365 was developed based on extensive experience responding to incidents affected by the compromise of an organization's M365 tenant. By proactively reviewing and mitigating common misconfigurations, process weaknesses, and exploitation methods, organizations can reduce overall risk and ensure optimized protection and visibility.
 
Mandiant Security Assessment for Azure
As attackers change their tactics, techniques, and procedures (TTPs) to target cloud platforms such as Microsoft Azure, Mandiant can evaluate your Azure security controls to understand the unique threats in your Azure environment.  
Receive expert guidance on how to optimize protection and visibility of critical assets in Azure. 
 
Incident Response Collaboration
Cyber security incidents require rapid action to minimize negative business impact. Microsoft and Mandiant collaborate on incident response engagements to help organizations more effectively detect, investigate, contain and recover from security incidents.
The expertise and experience of Mandiant and Microsoft enable organizations to accelerate their investigation and recovery processes. 
ICS/ OT HealthCheck
Organizations can assess their security posture with an ICS/OT HealthCheck delivered by Mandiant ICS consultants and powered by Microsoft Defender for IoT/OT. Defend Operational Technology (OT) environments alongside IT infrastructure with managed detection and response from Mandiant Managed Defense. Rely on Mandiant's deep understanding of attacker behavior and functional knowledge of control systems for security consulting and managed services.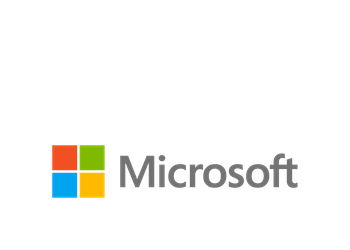 Microsoft Security
Microsoft Security helps protect people and data against cyberthreats to give peace of mind. With a comprehensive approach to security that's end-to-end, best in breed and AI-driven, Microsoft Security strives to safeguard your people, data and infrastructure.
Have questions? Let's talk.
Mandiant experts are ready to answer your questions.