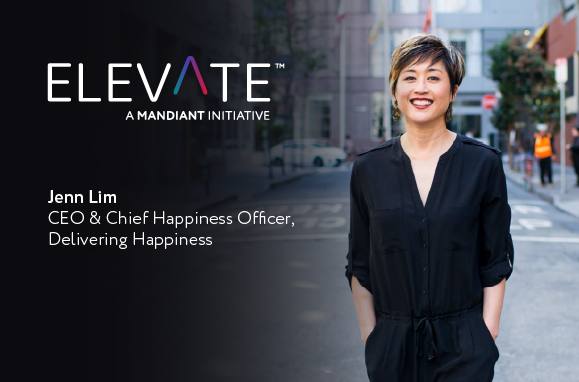 Date: October 19, 2022 | 12:15 - 1:45pm
Location: mWISE CONFERENCE 2022, WASHINGTON HILTON, WASHINGTON, D.C., Jefferson Meeting Room (Concourse Level)
Speaker: Jenn Lim, CEO and Cofounder, Delivering Happiness and Bestselling Author, Beyond Happiness
The field of Cybersecurity is unrelenting. How do we build a work environment that is sustainable? How do leaders prioritize for happiness?
Spreading happiness from individuals, to teams and organizations has been the lifelong mission of Jenn Lim, the fearless, innovative CEO of Delivering Happiness.
She launched her groundbreaking book, Beyond Happiness: How Authentic Leaders Prioritize Purpose and People for Growth and Impact and co-founded the company, Delivering Happiness, to champion science-based happiness, passion, and purpose at work and in everyday life. Jenn has dedicated her career to helping organizations globally – from name-brand industry leaders like Starbucks and Sallie Mae to governments and hospitals – build workplace strategies and cultures that benefit both their employees and their bottom line.
In this session you will learn:
Build a more sustainable workplace
Resources to find more meaning through work
Inspiration to make an impact through your authentic self
Community insights on how to live "Beyond Happiness"
This Elevate Luncheon is free and only available for registered mWISE conference attendees.
If you haven't registered for mWISE conference click Here
Complete the form below to register for the Elevate Luncheon. Space is limited, act quickly.